Savvy Savers
We've found some great Savvy Savers – offers that we've checked out, and we've also picked the best discounts offered by Savoo so you can save money.
Full disclosure: Just so you know I do get a small commission if you buy something through the Savoo offers. But I'll only feature deals I think you'll really like!
£1
SimplyCook, the food recipe box service, is giving SavvyWoman readers a special £1 trial box.
10% off
Get 10% off any order at the online florist Arena Flowers. This offer is exclusive to SavvyWoman readers and is ongoing.
10% Off
HotelDirect.co.uk – 10% off
Get 10% off all HotelDirect.co.uk products, which includes TheatreBreaks and RailBreaks. This offer is exclusive to SavvyWoman readers and has no time limit.
10% off
Look Fabulous Forever – 10% off your first order
Get 10% off your first order at Look Fabulous Forever, the UK's first pro-age makeup and skincare brand specifically tailored to the needs of women over 50. Offer excludes collections, gift vouchers, Tricia's book and cannot be used in conjunction with any other offer. New customers only.
Free
Royal Yachting Association – free (or low cost) sailing in May
The Royal Yachting Association has launched a 'Push the Boat Out' campaign meaning that throughout May you can get the chance to try sailing or windsurfing free, or with a small fee.
Up to 50% off
Tesco – up to 50% off for Clubcard holders in May
Tesco is celebrating 100 years by giving Clubcard holders between 15% and 50% off selected products throughout May.
Free
Offblak tea sample – free (plus £1.49 P&P)
You can try three free samples of the "rebellious tea brand" Offblak tea for the cost of delivery, which is £1.49.
Free
Every month, Thomas Fudges bakery pick a few "deserving souls" and send them a free beautiful gift box full of  sweet and savoury bakes. You can nominate your loved ones by filling in a form on their website explaining why you think they deserve the treat.
£35 rooms
Premier Inn has thousands of rooms available that cost from £35 for stays on selected dates throughout May.
Free
British Red Cross first aid apps
The British Red Cross has developed a free first aid app, which you can download to your phone or device.
50% off
Magnet's spring sale is now on. You can get half price kitchen units when you buy five or more complete units.
50% off
Next – at least 50% off sale items
You can get at least 50% off Next sale items.
Free
British Heart Foundation – free magazine
The British Heart Foundation are giving away free copies of their 'Heart Matters' magazine.
Free
Tails.com – two week free trial plus £2 delivery
Tails.com is giving away a two week free trial of dog food, plus £2 delivery.
50% off
Mint Velvet – up to 50% off
You can get up to 50% off at Mint Velvet.
Free
Higgidy give away vouchers to 100 people every month, which can we used to buy their handmade pies, quiches and more.
Free
Estée Lauder – free eye care sample
You can get a free 0.5ml sample of Estée Lauder's Advanced Night Repair Eye Concentrate Matrix by entering your email address on their website.
Free
PDSA – free pet first aid guide
You can download a free first aid guide for your pets on the PDSA website. The guide covers everything from heatstroke and traffic accidents to how to perform CPR and what you need inside a pet first aid kit.
75% off
Get up to 75% off in Regatta's warehouse clearance sale.
Free
Lush – free £7.50 face mask
Return five clean, used Lush black pots to their shops and in return you'll get any fresh face mask, which usually cost around £7.50, free.
Free
Slovakia Rail – free tickets for over 62's
Slovakia Rail offers free tickets if you're over 62.
Free
Clinique – free foundation and concealer sample
Fill in your email address at Clinique.co.uk and download a voucher to receive a free 10 day sample of Beyond Perfecting Foundation and Concealer from your nearest Clinique counter.
Free
St John Ambulance – free first aid guide
You can download a free pocket-sized first aid guide from St John Ambulance. The guide covers six key first aid techniques: choking, severe bleeding, what to do when someone is unresponsive, recovery position, CPR and heart attack.
Free
If you use Space NK products, it may be worth signing up to their N.Dulge loyalty card as on your birthday they'll give you a free Space NK gift if you visit a store. And for every £1 you spend, you will get one point – get 100 points and you'll receive a £5 voucher to spend.
Up to 70% off
Boden has a clearance sale with up to 60% off on a large range of their clothing.
£50 off
Hobbs – up to £50 off trench coats
You can get up to £50 off trench coats at Hobbs.
40% off
Get up to 40% off bags at Radley.
Free
The NHS have produced a free fitness app called Active 10 to help you improve your health and fitness. It's available for Apple and Android users and is designed to monitor how much you walk.
Tickets for under £20
English Heritage – family tickets for under £20
Visit an English Heritage historic castle with a family ticket for under £20, which normally covers two adults and up to three children.
Various Discounts
Supersavvyme is an online platform created by Procter & Gamble (P&G), which offers money off vouchers on a range if their products. Go through this link to get offers.
£5 off
MADE – refer a friend and get £5 each plus 10% off orders
MADE are producers of unique handcrafted jewellery and bags by highly skilled craftsmen in Kenya. You and a friend can get £5 each to spend at MADE with their Refer a Friend deal. And if you sign up to their newsletter, you can also get 10% off your order.
£10 Off
£10 off Orders Over £30 with Refer a Friend at Birds and Bees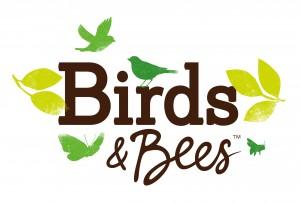 Go through this link to get a £10 discount on orders over £30 with refer a friend. You will receive a £10 online voucher code when your friend orders over £30 on their first online order, once the order has been delivered.
10% Off
Bloom & Wild – 10% off first order
'The best home delivery service we've encountered', says Vogue.co.uk. Florist Bloom & Wild are giving you 10% off your first order when you join their newsletter.